Our Team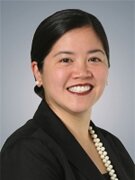 Cynthia
Y.
Lee
Counsel
Faegre Baker Daniels
Benefits & Executive Compensation
Cynthia Lee concentrates her practice in employee benefits law, with a particular focus on welfare benefits issues. She counsels employers and third-party administrators on the design and implementation of welfare benefit plans, including cafeteria plans, transportation plans, disability plans, retiree medical plans, and consumer-driven health care plans such as health savings accounts (HSAs) and health reimbursement arrangements (HRAs). She advises clients on how to comply with state insurance laws, ERISA, COBRA, HIPAA and the Internal Revenue Code.