Our Team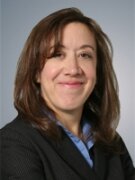 Maureen
M.
Maly
Partner
Faegre Baker Daniels
Benefits & Executive Compensation - Editor
Maureen Maly's practice focuses on employee benefits, with a particular expertise in welfare benefits issues, including HRAs, HSAs, the HIPAA privacy and security rules, cafeteria plan rules, wellness, COBRA, retiree medical, and other health plan issues. She regularly helps companies design cost-effective health and welfare programs, while minimizing legal risks and administrative complications. In addition, Maureen has extensive experience with pension and 401(k) plans, prototype plans, and individual retirement arrangements.